New parents in Denton, Texas, are celebrating the arrival of their twin girls — born one day apart but in two different years.
Mom Kali Jo Scott was taken into Texas Health Presbyterian Hospital in Denton for monitoring before doctors performed a C-section on New Year's Eve — a week-and-a-half before her due date, as Fox 4 KDFW reported.
Little Annie Jo was born at 11:55 p.m. on Dec. 31, making her the last baby of the year born at Texas Health.
ALABAMA BABY BORN ON SAME DAY AS MOM AND DAD: '1 IN 133,000' CHANCE
Then, six minutes later, little Effie Rose was born at 12:01 on Jan. 1.
That made her the hospital's first baby born in 2023.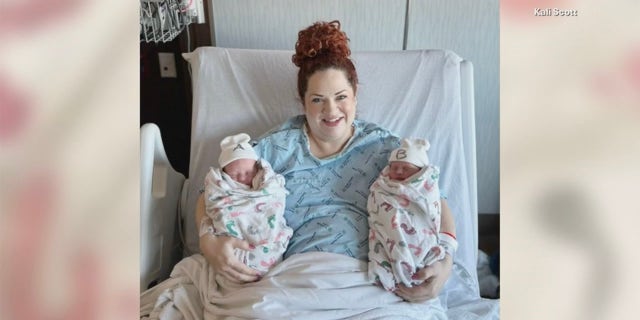 Mom Kali Jo Scott delivered her twin girls, Annie Jo and Effie Rose, on two separate days — and two different years. (Kali Jo Scott)
The baby girls are healthy and doing well, weighing in at 5.5 pounds, Fox 4 reported.
"Texas Health is privileged to be part of so many births, and we're especially excited to be part of such a memorable birth of Annie and Effie Scott," Texas Health Presbyterian told Fox News Digital.
"We wish them a lifetime of happiness and health."
TOP BABY NAMES OF 2022 TREND TOWARD COWBOYS, NATURE AND 'COASTAL GRANNY': REPORT
"We had kind of joked, like, 'Wouldn't it be funny if…' with the holiday and New Year's Eve over the weekend. It turned out that was more of a possibility than we realized," mom Kali Jo Scott told Fox 4.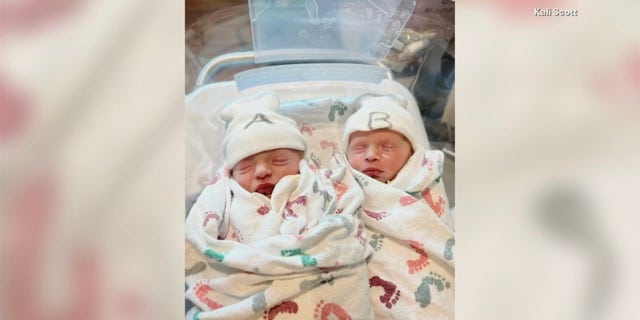 Annie Jo Scott was born on Dec. 31, 2022, at 11:55 p.m., while her sister, Effie Rose Scott, was born on Jan. 1, 2023, at 12:01 a.m. (Kali Jo Scott)
The parents love the fact that the girls will each have their own birthday celebrations throughout their lives, reported Fox 4.
"You always still want to make sure they have their own individual personality and know that they are special and unique," said the twins' mom.
"So this gets to add to that special uniqueness that some twins don't maybe get."
Scott continued, "One will always get the glitter and confetti on New Year's Eve and one gets to kick it off with a brand-new year on New Year's Day."
nextImage 1 of 2Annie Jo and Effie Rose are photographed in the arms of their father, Cliff Scott. (Kali Jo Scott)
There may be some complicated schedules in their future — but the parents say they are ready for whatever lies ahead.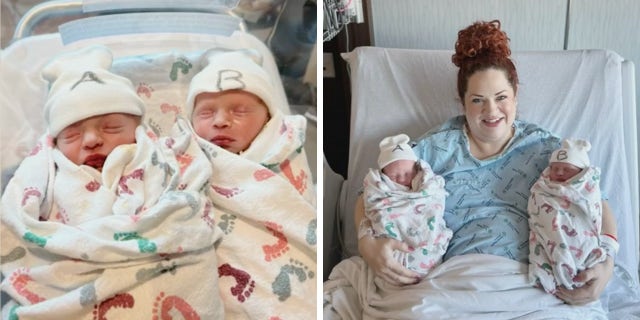 Texas newborns Annie Jo and Effie Rose, along with their mom, Kali Jo Scott. (Kali Jo Scott)
"Our friends were making fun of us for the tax deduction issue since we only get one tax deduction for last year [2022] — but I think that's just fine," Scott told Fox 4.