A disappointed mother recounts the insensitivity and ignorance of the people: "While breastfeeding on the floor, they pretended that I did not exist."
Sophie Molinex, 22, traveled by train to the UK with her partner and their 1-year-old son Chester.
Although Sophie was holding her baby in her arms, none of the passengers in the car offered to get up and give seat to the mother. She even had to breastfeed the baby sitting on the floor on the train.
The hungry boy sucked while his mother sat on the dirty floor.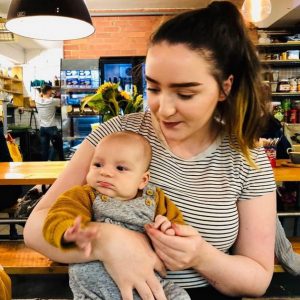 "There were about 50 passengers around me and none of them moved. Chester is at the age when he cries if he does not suck when he is hungry and I had to feel him there. Of course, I would not sit on a dirty floor, but I did not have much choice. "People saw me doing what I was doing, but they pretended nothing was happening," said a disappointed Sophie.