Courtney Baker chose to retain her newborn child, who was identified with Down Syndrome, when a prenatal physician urged her to terminate it. Here's a peek at the touching letter she wrote to the doctor after the kid was delivered more than a year ago.
Courtney Williams Baker was prepared to become a mother for the third time in 2016, and she anticipated things to go as smoothly as her previous two pregnancies.
Things didn't go as planned, however, when she learned that the baby in her womb had Down Syndrome. Baker sought counseling from a prenatal expert after feeling frightened, afraid, unhappy, and depressed.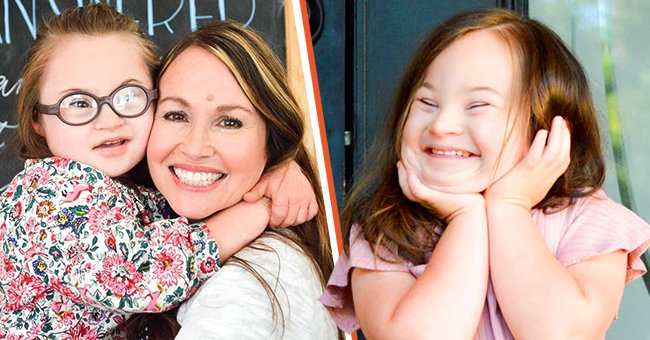 The mother was constantly urged to get an abortion, rather than the positive advice she expected from the doctor. Baker, on the other hand, refused to follow the specialist's recommendation and elected to keep the kid, Emersyn Faith.
Baker wrote an emotional note to the prenatal expert more than a year after Emersyn was born. She shared the heartfelt message on her Facebook page, where it drew a lot of attention.
Baker reported that a pregnant acquaintance received praises from her prenatal expert in the mail regarding her unborn child. The doctor assured the mother that her kid was fine even though he was born with Down Syndrome.
Baker said the tale moved her because she had hoped for the same from her doctor instead of abortion advise. The woman stated that she was not angry or resentful, but rather disappointed that the doctor's small beating heart did not fill him with wonder.
Overall, the pleased mother noted that her little daughter had grown into an important member of her family. Baker further stated that despite her illness, Emersyn was still "wonderful." She concluded by saying:
"My hope is that no other mother will ever have to go through what I went through. My hope is that you will now recognize genuine beauty and pure love in every life you see on a sonogram as well."
Baker said in an interview with ABC News that she realized how important it was to write the letter even before her baby was born. Baker had no idea how the doctor would react to her letter, but she believed in God's ability to perform miracles and transform people's hearts.
Baker published the message on her Facebook page, and the lady then shared it on Parker Myles' official Facebook page.
This site features heartwarming stories about children with Down syndrome.
Thousands of people shared the message, with many people sharing their own tales and providing guidance. Baker's predicament serves as a source of inspiration for moms, encouraging them to ignore harsh judgments and wholeheartedly love their kid or children.