As Floridians continue to pick up the pieces after being battered by Hurricane Ian, people like Ethan Forhetz are on the ground helping with cleanup and recovery amid the devastation.
"It's catastrophic," Forhetz, vice president of public engagement and a national spokesperson at Christian relief organization Convoy of Hope, told CBN's Faithwire. "There are homes that literally used to stand on the cement slab. Now, all that's left is the cement slab."
Forhetz, who was speaking live from Fort Myers, Florida, Wednesday, recapped some of the "horrific damage and destruction" he and the Convoy of Hope team have witnessed in recent days.
While some homes are destroyed, others have faced electrical issues, downed powerlines, and missing shingles, showcasing the wide range of damage that can come in the wake of a destructive and unpredictable hurricane.
Listen to Forhetz discuss the struggles and hope he's seeing on the ground:
One of the biggest challenges, Forhetz said, is ongoing power outages, as the heat of the day has left residents without air conditioning, ice, and other essentials.
Convoy of Hope has been providing food, water, and other needs in an effort to help fill the gaps.
"What Convoy of Hope is able to hand out now is water, sports, drinks, food, groceries, and hygiene kits for people who need them," he said. "Baby supplies for young parents who are running out of baby supplies and ice, which is a huge commodity right now for people."
Forhetz discussed the highs and lows of the experience, reflecting on the physical, emotional, and spiritual events he and the Convoy of Hope team have observed.
"The lows are seeing the devastation, people dealing with houses that are now gone. They have to start from scratch. They've lost everything," he said. "There are some … who have lost loved ones in this horrifying storm. … Your heart just breaks, and you do the best that you can to put an arm around them, offer a prayer, to say whatever the Lord leads you to say, to give them hope."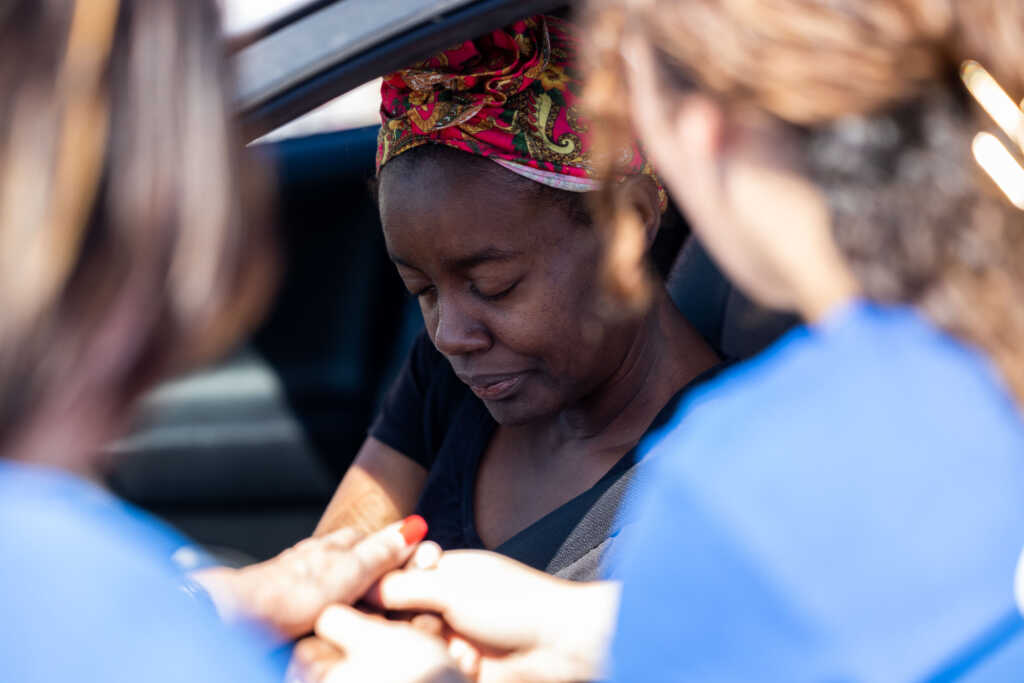 Fortunately, the Convoy of Hope team, which frequently deploys to help communities in crisis, is well-versed in dealing with such scenarios.
But Forhetz also shared the uplifting moments of seeing hundreds of volunteers show up to help members of their communities — powerful scenes bringing peace and love to an unthinkable situation.
"They're here helping out, handing out supplies to their neighbors, offering a prayer, offering an arm around their shoulder, and just some encouragement that tomorrow's gonna be a better day," he said. "That's always incredibly heartwarming to see."