"We bought a home and immediately started trying to have a baby. We were very young and I did not expect that we might have any problems, but …" Hannah from Ohio begins her story.
Hannah Merton of Ohio is a mother who speaks openly about the fight against infertility, premature birth and baby loss to encourage other women who are experiencing the same and tell them that they are not alone.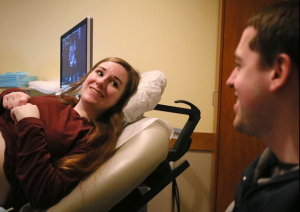 Her sincere confession:
"Since I can remember, I know I wanted to be a mother. I came from a big family and I have 7 siblings.
I met the love of my life at the age of 15, we became best friends first, and a year later we started dating. We got married right after high school and even though everyone told us "It won't take long", we succeeded.
We bought a home and immediately started trying to have a baby. We were very young and I did not expect any problems at all.
After a year of trying and hundreds of negative pregnancy tests, thousands of tears and a million times heating up our hopes and then disappointments, I went to the doctor to do some tests.
I was diagnosed with Polycystic Ovary Syndrome. They gave me medication to balance my hormones. Then everything looked fine, but I still could not get pregnant.
After another 6 months of trying, I went to a specialist again for much more detailed examinations and I was diagnosed with some obstruction of the canals and underwent a series of treatments and assisted fertilization.
After many treatments and prayers, on October 5, 2019, I finally got my positive pregnancy test. My dream finally came true after 2 years of trying.
I thought I was carrying twins, and my husband thought I was crazy. I do not know what happened, but there was ovulation on the left side of the ovaries, which I thought was blocked.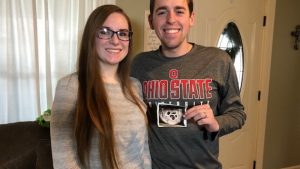 There was a period when nothing was certain and I was scared, but on the echo I did at 8 weeks of pregnancy, 5 babies were seen, and at the 16th week we found out that we would have 3 girls and 2 boys. Then I could finally relax and enjoy my pregnancy.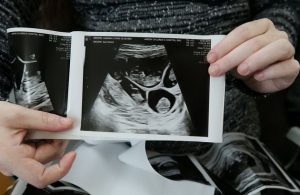 But on the 23rd gestational week I was in the hospital again because the doctors had something strange. On the 25th week of March 2020, the contractions started and I had a caesarean section.
Meredith was the youngest and her condition was not stable at all. My family and I prayed for hours and at about 2am I was told that Meredith was also stable and that I could finally rest.
The next 3 days were scary because my babies were literally fighting for their lives. They were small and helpless and could not even breathe on their own. I felt guilty … Why did my body fail, why did I not carry them to the end?
Unfortunately, on March 8, Meredith could not stand it and went to heaven. I have 4 babies left, but my husband and I had to be strong and endure that period.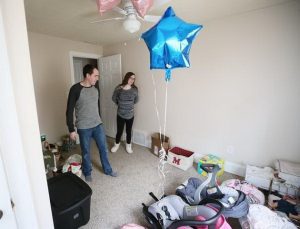 Infections, tears, and sleepless nights followed. Gideon was in critical condition, but finally on March 25, 2021, after 385 days in the hospital, my baby came home. Finally we are all together!
I honestly think that everything that could have happened to me, infertility, the loss of a child and what not has happened to me. I think the trauma of that is something that is not allowed to be talked about. It's something you never recover from.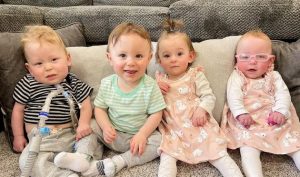 My babies are by my side now, Philomena and Eliot are fine, Evangelin and Gideon have their battles, but I am happy that God has given me such a gift. "I feel blessed and grateful for the whole trip, which I will be honest and say was not easy at all."
https://www.instagram.com/p/CDp2bLUh55V/embed/captioned/?cr=1&v=14&wp=658&rd=https%3A%2F%2Fkeeponmind.com&rp=%2F2021%2F06%2F08%2Fafter-many-tries-hundreds-of-negative-pregnancy-tests-and-a-ton-of-tears-i-am-mother-of-four%2F#%7B%22ci%22%3A0%2C%22os%22%3A3193%7D
https://www.instagram.com/p/CNDdwYHhzED/embed/captioned/?cr=1&v=14&wp=658&rd=https%3A%2F%2Fkeeponmind.com&rp=%2F2021%2F06%2F08%2Fafter-many-tries-hundreds-of-negative-pregnancy-tests-and-a-ton-of-tears-i-am-mother-of-four%2F#%7B%22ci%22%3A1%2C%22os%22%3A3199%7D